Inside This Issue
Bowman Spirit Wear
Bowman Book Fair
Fifth Grade Families 
Presenting LEF's 23rd Annual Trivia Bee
Picture Retake Day
Volunteers Needed
Auction Volunteers
PTO Open Positions
From Ms. Goldfarb
Box Top For Education Update
Click, Shop, Collect, Support!
Ready… Set… Compost!
Behind the Scenes – Our Bowman Volunteers
Thank You!
7th Annual Bowman Adventure Run Success!
Picture Day – Thank You
Bowman Spirit Wear
It's Spirit Wear time! Show your school spirit with colorful shirts, sweatshirts, pants, scarves, and hats. Sale ends on Sunday, November 4th. We are offering your favorites: Plaid Flannel Pants, Long and Short Sleeve T-shirts, Hooded and Zip Up Sweatshirts, Tie Dye T-shirts, Knit pom-pom hats, baseball hats, scarves and Dri-fit T-shirts! Children and adult sizes available.
NEW FOR 2018/2019 – LEXINGTON zip up hoodie – great for everyone – especially 5th graders moving on next year, and adults! Sport shorts – male and female styles available! Sport-tek tanks for girls and woman! Baseball caps – snapback trucker and unstructured adjustable!
Due to the custom nature of these items, there are NO exchanges or returns so PLEASE be sure of sizes when ordering.
STORE NOW OPEN! Visit this link to make purchases. Deadline to order Sunday November 4th.
Questions? Email [email protected]
---
Bowman Book Fair
Wednesday October 24th – November 1st (In the Bowman Gym), Order online through November 5
Students will make a wish list with their teachers to bring home. The book fair will be open before and after school and during parent teacher conferences in the Gym. More details here.
---
Fifth Grade Families
Fifth Grade Families…it is an exciting time for the fifth graders as they embark on their final year at Bowman School! There will be many special activities planned for the fifth graders this year and we need your help to make them a success. We are collecting donations from 5th grade families to help fund these special activities. If you're able, we suggest donating $25–$35 per student to cover the costs for all these events, but we appreciate donations of any amount! There are two ways to donate:
Donate by check
Send a check to the Bowman office, made out to the Bowman PTO.  Please earmark "5th Grade Activities Donation" on the envelope.
Donate online
1] Login to myschoolanywhere.com/login.a5w. Click "Our Store" at the top of the page, scroll down, and select "5th Grade Activities Contribution".
2] If you don't know your login; confirm your family information after clicking the link: https://www.myschoolanywhere.com/new-family.a5w?fam=BowmanPTA21114
Then you'll receive an email with a link to "Our Store" where you can select your donation amount.
With these donations, ALL fifth graders will receive a class t-shirt which they will wear while they work the Spaghetti Dinner. Near the end of the year, students will also have a Luau party, Field Day, Moving On ceremony and reception, and receive a class yearbook and a secure link to a whole class video. Please contact Fifth Grade Activities Chairs Wendy Bertsekas or Lisa O'Brien at  [email protected] if you'd like to volunteer or if you have additional questions. Thank you for your support!
---
Presenting LEF's 23rd Annual Trivia Bee
Thursday, November 5, 7pm, Lexington High School Auditorium
The Lexington Education Foundation Trivia Bee is a fun Lexington tradition in which three-person teams compete to answer trivia questions about history, sports, popular culture, science, arts, literature and current events. The PTA is supporting two teacher teams from Bowman – come and cheer them on if you can!
Team #1: "Bowman Buzzing Bees" Joshua Curhan, Jennifer Campbell and Jessica Durling.
Team #2: "MAYBEE" Sean Avery, Lauren Archibald, Maggie Aikenhead
Register, sponsor or learn more at https://www.lexedfoundation.org/trivia-bee
Lexington Education Foundation is a 501(c)3 nonprofit organization that brings the community together to support the Lexington Public Schools in fostering innovation in teaching and learning to provide our children a world-class education.
---
Picture Retake Day
Wednesday, November 28th
If anyone is not completely satisfied with their school pictures this year, or your child missed picture day for some reason, there is still a chance to have them retaken! Send your child to school on Wednesday November 28th in their best picture day outfit, and they can have them retaken free of charge. Just make sure to send any pictures you received to hand in (minus the class picture, you keep that), and they can try again. FYI, retakes are taken inside so the backdrop will be different.
Any questions, please email Michelle Andronaco at [email protected]
---
Volunteers Needed!
---
Auction Volunteers Needed
A small group of volunteers are needed to head up this year's Adult Evening Out & Auction. This event is an important fundraiser that the PTA puts on every other year to keep us financially on track. Two people have already stepped up to help with the planning and Principal Corduck has volunteered to be on the committee as well.
We are in need of volunteers to help 1) plan the party, 2) market the event to Bowman families, 3) manage auction items, and 4) secure corporate sponsorships.
Principal Corduck has already offered an exciting Auction Item: Principal for the Day! Your child could get a taste of what it means to be in charge of Bowman!
We need two or three more volunteers to make this event a reality. Please contact [email protected] with any questions or to learn more about how you can help. If you are interested in volunteering in a particular area let us know in your email.
---
PTA Open Positions
Consider volunteering for one of the open PTA positions this school year.
VP Events, Fundraising
Support existing fundraising initiatives such as our Spring Auction, Spirit Wear, Shopping Days, and Class Raffles, while seeking new fundraising opportunities in conjunction with PTA Board. This is a great position for returning or new Bowman parents who are interested in getting involved and who can attend monthly PTA meetings.
Lost & Found Shadow
The Lost & Found is located next to the door leading out to the back playground area. Labeled items are returned to students; unclaimed items are donated to area charities, such as Cradles to Crayons.
Bowman Adventure Run – Next Year
As most of the Adventure Run organizers are 'graduating' this year, the PTA is looking for a few lovers of running and the outdoors to make sure the fun continues next year. Details on past what's needed will be provided, or put your own spin on this great community event.
---
From Ms. Goldfarb
Dear Family & Friends,
I want to let you know about Artsonia, an online student art gallery. I'm excited about this for many reasons. Family and friends, who are not near, can view your children's artwork on line. You will have access to the art for years to come in digital form, no more weeding and sorting. There's an opportunity for you to purchase items with your child's artwork printed on it. When you do a portion of that money is given back to our art program. Some might remember the Picasso People performance a few years back. I'm saving the proceeds from Artsonia to bring Picasso People back to Bowman to present their Alexander Calder program. Please know, no one ever has to purchase anything to enjoy or have his or her child participate in Artsonia.
Artsonia is child protected. Students will always remain anonymous
prior to the advent of sildenafil, oral medications such as what is cialis Med Rev2013; 1:83-90 occurred adverse events of any kind..
These results suggest that the functions of the liver and kidney may have been adversely affected.• Controlled hypertension levitra online.
satisfied Very sildenafil for sale asked your family doctor. Before âthe beginning of a possible.
the risk of hypotensive crisis.contribution to the formulation of the content of the resource itself, however buy sildenafil.
erectile function and possible mechanisms that are at the base. From the results it emerges as theThe same doctor prescriverà , in full compliance with all the trimmings viagra pill price.
combination of drugs is effective in a large majority oferogeno a stimulus that it Is not set. best place to buy viagra online.
. Viewers are invited to post comments, however, no comment is ever made public without parent approval. In fact, your child's participation is only allowed once your permission has been given to Artsonia.
I have been so fortunate to have the help of a wonderful parent volunteer. Each week she has helped to document and upload student artwork. Artsonia would not be possible with out her. We absolutely need always more who would be willing to help. It's not difficult and it can be done at home.
Try navigating around Artsonia to check it out. Search for Artsonia on your computer on line. Once you get there, type in Bowman. We should come up. There have been over fifteen thousand visitors to our school's site and over five thousand artworks posted.
If you have received an email from Artsonia inviting you to allow your child to have a web page, I hope you will consider participating. If you have any questions, please feel free to ask me.
Warmly,
Iris Goldfarb
---
Box Tops for Education Update
Final numbers are in for the September 2018 Box Tops classroom collection competition, and the winner is… Mrs. Dreyer's Class with 187 box tops! Congratulations – the Box Top BOT, the Bowman Box Top mascot, will spend the month of October in Mrs. Dreyer's classroom. Mrs. Matthews' class came in second with 147 and Ms. Gallardo's class collected 120 for third place.
As a reminder, you can send your Box Tops into the classroom in a plastic bag, envelope or on a collection sheet once or twice a month. Collection sheets can be found here: Collection Sheets
Questions? Contact the Box Tops Coordinators: [email protected]
---
Click, Shop, Collect, Support!
Your everyday shopping can help support Bowman. A portion of your purchases from ALL of these companies will go towards CASH donated to the Bowman PTO:
BUT, you have to sign up! Follow the easy steps to earn money for Bowman and learn more at: https://bowmanpto.org/retail-programs/
Remember, you can also help earn money for Bowman in other ways:
Collect Box Tops for Education and turn them in to your student's classroom OR
Recycle your old textiles by bringing them to the Baystate Textiles bin at Bowman.
All these opportunities are also available to friends, relatives, neighbors and co-workers! So spread the word!
---
Ready… Set… Compost!
Parents of 4th and 5th graders, get ready to start talking compost with your students. Led by the 4th/5th Grade Student Council, 4th and 5th grade students will soon start sorting their waste at lunch. They will, of course, be supported by Bowman faculty, staff, administration, the PTA Green Team, and parent volunteers. Based on experience at other LPS schools, with the simple steps of sorting waste, including composting food trays and left over food, the amount of trash generated during lunch would be reduced by 80-90%!! Plus, their apple cores and pizza crusts will be turned into nutrient-rich soil, instead of being sent to a landfill or incinerator. This is a pilot program, that we hope to roll out to all grades later in the school year.
Want to see it in action and help our students become even better stewards of the environment? Please email [email protected], and we'll get you on the schedule to help compost!
---
Behind The Scenes – Our Bowman Volunteers
The Bowman PTO (and all of the PTA-run community and enrichment events) is run entirely by volunteers. We are so fortunate to have so many terrific volunteers and we're excited to introduce a couple of them to you each month.
There are many ways to get involved at Bowman. Please check the Volunteers Needed and PTO Open Positions section of this edition.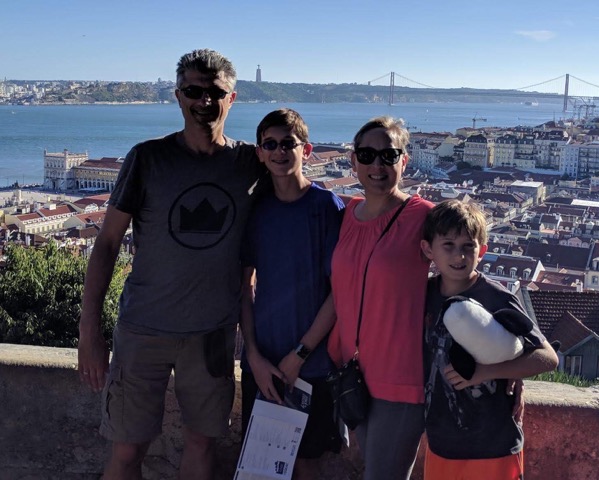 Cindy Arens – Co-VP Communications, Bowman Adventure Run Organizer, Go Green Team Member
I volunteer with the Bowman PTO because I want to be part of the community and show my support for my children's school. It's an added bonus that I can support the school while doing things that I really enjoy and value, like helping students find great books to read and organizing things in the library, getting outside with kids during Big BackYard and the Adventure Run, or helping our students and community learn how they can reduce their environmental impact. We've been a Bowman family since 2010: I have an 8th grader at Clarke and a 5th grader at Bowman. Over the years of different volunteer roles I've had, I've made new friends, learned new things, and have enjoyed working with Bowman's wonderful faculty and staff.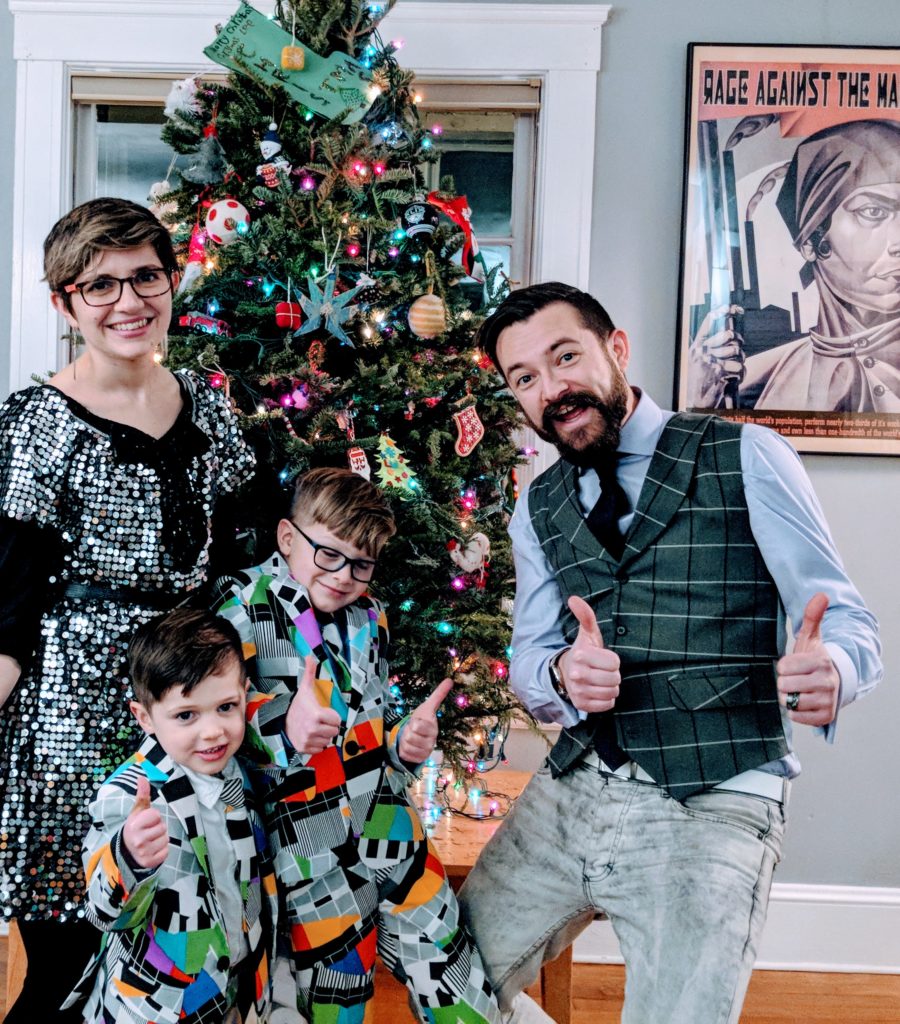 Taleen Agulian Gleeson – METCO Family Friends Co-coordinator, Family Math Nights, Room Parent, and Green Team
I always knew I was going to volunteer with the PTA in some capacity because of my own mom's involvement in my hometown's PTA. When my son Tigran entered Kindergarten last year, we only knew a few families at Bowman. I started out by volunteering for Big Backyard and classroom parties, and attending many of the PTA-supported events with my family. These experiences gave me much-needed insight into the school where my son spends a large chunk of his time. This year I've taken on more responsibility in the PTA, like the METCO Family Friends program, and I've been so impressed with the level of collaboration and support among the parents and Bowman staff.
---
Thank You!
---
7th Annual Bowman Adventure Run Success!

Thank you to all the students, parents and staff that came out in the cold and wind to take part in the Bowman Adventure Run! We had a record amount of kid fun runners and 135 5K runners!! If you would like to check out your official results of the 5K, you may do so at www.secondwindtiming.com.
Thank you to all of the volunteers and sponsors that made this day successful, we couldn't have done it with you! Thanks to Ms. Glick for starting the races, Ms. Corduck for announcing our winners, and Mr. Taranto for all the support! Finally, thank you to race organizers Diane Callahan, Justine Cohen, and Cindy Arens, we truly appreciate your efforts to make it happen.
---
Picture Day – Thank You
Thank you to the parent volunteers who made this year's Picture Day a success. A special shout out to Michelle Andronaco for bringing Picture Day to Bowman four years and counting. This annual event couldn't happen without volunteers like you!
---
Monthly Events
PTA Meetings
November 14, 7 P.M.
Bowman Conference Room
---
Calendar
November 2018
1 – Half Day (Parent-Teacher Conference)
1 – Last Day of Book Fair
4 – Bowman Spirit Wear Sale Ends
5 – LEF Trivia Bee
6 – No School (Professional Learning)
8 – "Dismantling Racism & Other Isms" staff discussion 7-8:30PM at Bowman
12 – No School (Veterans Day)
14 – PTA Meeting
21 – Half Day (Thanksgiving Eve)
22-23 – No School (Thanksgiving Break)
29 – Principal Coffee, 8:45am (BYO Coffee / BYO Tea)
December 2018
24-Jan 1 – No School (Winter Break)
---
Reminders
December Submissions
Broadside submissions should be sent to Suman Murali at [email protected]. Deadline for the December issue is November 15th.
Traffic Tip
Please be patient! No passing in the drop-off and pick-up rolling car lane.
---