Bowman PTO Class Baskets!
This silent auction ends at 8pm on Back to School Night, Thursday, November 5.
The Class Baskets from last Spring are on display NOW in the Bowman Cafeteria, and online. Bid on this great selection of Class Baskets from the Spring! Proceeds will go to help fund virtual field trips for all grade levels this year!
Check out these great auction items:
Baking Basket
Beyblades
Bowman PTO Swag & Spirit Wear
Disney+
Family Game Night
Harry Potter Memorabilia
Ice Cream Kit
Lego – Hidden Side Sets
Minecraft
Outdoor Fun
Squishmallows
You'll need to create a free log-in at 32auctions.com in order to bid on an item – don't wait until the last minute!
Preview all of the auction items online here: http://bit.ly/Bowman-Auction-2020
Bid online here: https://www.32auctions.com/BowmanClassBasket
---
Membership Update – Swag is Here!
Thank you to everyone who has already signed up or renewed their membership this year! The membership swag has arrived and is being distributed through your students' classrooms and RLA pickups. Please keep an eye out for it!
We are currently at 44% enrollment. Please help us get to 100%! There will be prizes awarded for the first three classrooms to reach 100% enrollment.
We need your support now more than ever! The Bowman PTO is a parent-run volunteer organization, and your support makes important events possible and our community stronger. Your membership is important and goes towards funding curriculum enrichment for every grade, community building activities and programs, and more!! This year the Bowman PTO has allocated $500 per grade level in grants for virtual field trips, and $200 per teacher for reimbursements.
Renew or join now at https://bowmanpta.membershiptoolkit.com
We still have swag left – sign up soon before it runs out!
---
Bowman PTO Parent Webinar – Minecraft for Parents & Caregivers (Beginner)
Join us for a Bowman PTO Parent/Caregiver Webinar hosted by Brandy and Joe Hartford:
Thursday, November 19 9:30pm-10pm
Please register at: https://forms.gle/hWU52DRnc9yk9qip9 and the meeting info will be sent to you before the event.
We will discuss what parents & caregivers need to know for getting started with Minecraft: Bedrock vs. Java edition, tips for setting up Microsoft accounts, Realms plus, and more! If there are any Minecraft experts out there who would like to be a panelist on the webinar or anyone with more questions please comment on the registration form or email [email protected].
---
Passport to Belonging Planning Committee
This year, Bowman's Passport Belonging event will take on a whole new look! Because of the pandemic, we will be unable to hold our usual in-person culture night, which has featured food, booth, performances, and more in past years. Instead, this year we are planning to hold a series of virtual online culture nights.
Are you interested in getting involved or finding out how you can help? Please join us! We are looking for volunteers to help plan and families who would like to participate this year. Everyone is welcome!
The Bowman Passport to Belonging Planning Committee will have its first meeting on Monday, November 9, at 7:30 PM. Please email [email protected] for the meeting link if you would like to join us!
---
BOKS is Virtual!
Join BOKS virtually on Zoom! Monday and Thursdays 8am-8:30am.
Sign up here: https://forms.gle/B6NbrxQ4EgvRk7Fr7
For more information and for the zoom link please email [email protected]
---
5th Grade Families
It is a difficult yet still exciting time for the 5th-grade students at Bowman School. If you had a 5th-grade child at Bowman in the past, you know about all of the fun activities that are usually lined up for their last year. If this is your first 5th grader, here's an overview of the activities normally planned throughout the year.
There are usually several special events planned for the 5th graders during the year. Some of the activities will be difficult or impossible this year but we hope to either change their format or create other opportunities to make the students' last year at Bowman a fun and memorable one. In the winter, students will receive a class t-shirt which they would normally wear while they work at the Spaghetti Dinner. Near the end of the year, students usually have a Luau party, Field Day, Moving On ceremony, and reception, and receive a class yearbook and a secure link to a whole class slideshow with accompanying music.
In the past, to raise the funds needed for these special activities, 5th-grade parents and students organized and hosted the annual Spaghetti Dinner. This has usually been our only fundraiser that is dedicated exclusively to 5th Grade Activities. However, the proceeds from the dinner usually do not cover the entire cost of the activities and there is a big chance that either the dinner won't take place or generate the same funds as in the past. Please consider making a donation to the 5th Grade Activities fund so that we can hold all the events as planned. If you're able, we suggest donating $20–$30 per student to cover the remaining costs, but we appreciate donations of any amount! Here's how you can donate:
Donate online (preferred method)
Then you can return to the online store to make your donation.
Donate by check
Send a check to the Bowman office, made out to "Bowman School PTA". Please earmark "5th Grade Activities Donation" on the envelope and your check.
We've already started planning the activities for the year; however, we still need help! We're looking for additional volunteers to help with the Moving On Ceremony, Luau, and Slideshow. Please consider helping on one of these committees. It will be fun, and our 5th graders will be so appreciative!
Please contact [email protected] if you'd like to volunteer to chair a committee, to help out, or if you have additional questions.
Thank you so much for your support.  It's going to be an amazing year!
Theresa Minogue,
5th Grade Activities Chair
---
Volunteering and CORI Checks
Please remember that it is district policy that anyone who volunteers at school (online and/or in-person) must have a CORI check that has been processed by Lexington Public Schools. CORIs are valid for 3 years. If you've had one previously and aren't sure if it is still valid OR you need to have one done; Mrs. Ashness ([email protected]) or Mrs. Barnes ([email protected]) in our Main Office is happy to assist you. Please do not wait, it can take up to a month for a "check" to come back which may prevent you from joining in the fun.
---
Volunteers Needed
Bowman LEF Representative
Lexington Education Foundation (LEF) is looking for a Bowman Parent Representative. Join the LEF School partnership committee and act as the liaison between Bowman and LEF. Support teachers in applying for grants, present the grants to the LEF team, and review/vote on all grant requests LEF receives. LEF has monthly school partnership meetings and a few additional meetings in the spring to review grants. If you are interested, please contact: [email protected]
Safe Routes to School Coordinator
Bowman currently does not have a Safe Routes to School Coordinator. Help coordinate the Safe Routes to School program at Bowman, and help get the word out about Walk-to-School-Wednesdays. Coordinate with the Lexington Transportation Department, and help come up with activities that students can participate in at least once a month to promote walking. If you are interested, please contact: [email protected]
Class Basket Raffle Coordinator
We are in need of one or two parent volunteers to help with the Class Basket Raffle for the 2020-2021 school year and beyond. Raffle Baskets are usually on display in the school for two weeks, and the Raffle is usually held during Disco Bingo Night. Organizers communicate with room parents, create a signup for baskets, promote and sell raffle tickets before and during the event, and coordinate with Disco Bingo organizers on the evening of the event. This is an important fundraiser for the PTA, and is ideal for a team of 2-4 volunteers. We are trying to reinvent this event for the 2020-21 school year, and we would love to do a similar event remotely, or have the raffle off-site, socially distanced and/or broadcast live on zoom. We need your creative ideas on how to make this event a success. If you are interested, please contact: [email protected]
Disco Bingo Event Coordinator
Are you a party planner? Bingo Night is a fun-filled night for the whole family with teacher and student Bingo callers, a DJ, and prizes! Organizers focus on publicizing the annual event (Early April), obtaining prizes, and recruiting Bingo callers. Work in conjunction with the Class Basket Raffle organizers, for this fun-filled fundraiser evening. We would like to reinvent this event for the 2020-21 school year, and we need an organizer to help pick up where we left off after that. Our current organizer will be graduating soon and we'd love to pass this event on to a new team of volunteers. This is a good position for one or two volunteers. If you are interested, please contact: [email protected]
---
Amazon Smile Shopping
Amazon Smile is an easy and effortless way for you to help us raise money for Bowman without spending anything extra! Please support Bowman while you shop on Amazon.
Here's what to do:
Log-in to your Amazon account (if prompted)
Bookmark "smile.amazon.com" for future reference. Purchases made through the regular Amazon website (Amazon.com) are NOT eligible for the program. Make sure to use smile.amazon.com to participate.
**New!** Update your phone app settings to automatically use Amazon Smile and donate to Bowman every time you use the Amazon app. You must update your settings every 6 months.
Spread the word to family, neighbors, and friends! Anyone can go to the link smile.amazon.com/ch/23-7065984 and support Bowman!
If you have any questions, please contact [email protected].

---
Download the New BoxTops App!
THE CURRENT BOX TOPS LABEL: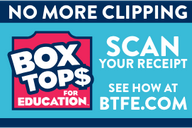 If you see this label on a product, do not clip it, instead you can use the Box Tops app to scan the receipt to get credit for the product you purchased.. The app will find participating products purchased at any store and instantly add cash to your school's earnings online. Please note that some Box Tops products are not labeled; check our product list for a complete list of participating products.
How do I earn money for Bowman by scanning my receipt?
Download the new and improved, user-friendly Box Tops app, register and select Bowman as your school, and then scan an eligible receipt containing Box Tops products. You'll earn 10 cents for each Box Tops product purchased plus extra earnings for any Bonus Box Tops opportunities. The app will automatically add Box Tops to your school's earnings online, giving visibility to see how you are supporting your school in real-time.
Can I still send in regular Box Tops?
Yes! These will be accepted until March 1, 2021. Please clip and send in all of your paper box tops! Bowman will still get credit for all clipped Box Tops.
Questions?
More FAQ's can be found here: https://www.boxtops4education.com/How to Earn
Or, contact the Box Tops Coordinator: [email protected]
---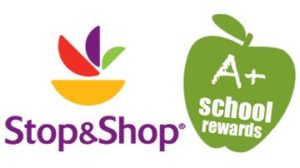 Stop&Shop A+ School Rewards
Welcome back to the start of a new school year and to a new year of A+ School Rewards! This year's A+ Program runs from August 7, 2020 through March 13, 2021.
Our school, ID 07679, has the opportunity to participate in and earn CASH from A+ School Rewards, a great fundraising program run through your local Stop & Shop!
Former Supporters: You DO NOT need to re-register your card if your school selection(s) remains the same as last year.
New Supporters or Existing Supporters Wishing to Make Changes:
Beginning July 1, 2020, visit stopandshop.com and select "SIGN IN" at the top right to log into your online account. Once logged in, you may select or modify your school choice.
If you do not have an online account, visit stopandshop.com and click "REGISTER". Follow the prompts to create your online account. Once logged in, follow the same instructions as noted above.
You'll need your 13-digit STOP & SHOP CARD number and the School ID number. If you need assistance, call 1-877-366-2668 option 1.
To earn points:
Use your registered STOP & SHOP CARD each time you shop at any Stop & Shop, and you will earn CASH for our school. You can confirm your school selection by logging into your account.
Earn points when shopping on line (delivery or pick up).
At the end of each month, your points are calculated and converted to CASH rewards. These CASH rewards for our school are updated monthly. You can track our progress when you sign in to your online account.
Our school will receive one CASH rewards check at the end of the program and can use this cash for any of our educational needs. Also, please encourage your family members and friends to support our school. This could result in more cash rewards for our school!
Thank you for supporting our school.
---
Thank You!
Class photos
Many many thanks to Michelle Andronaco for making this year's 5th class photos a success. We really appreciate all the time and effort you put into helping ensure this year's 5th graders will have yearbook pictures. And thank you for continuing to coordinate class photos for the rest of the school this coming Spring.
Bowman Teachers and Staff
A HUGE thank you to ALL of our teachers and staff for everything you have done to get school started again this Fall. We appreciate everything you have done and are doing to support our students and families during this very unusual time. We know you have worked all Summer and Fall to come up with creative activities and solutions to support and encourage learning, and to make all of our students feel connected, whether they are learning online or in-person this year. We appreciate the unwavering cheerfulness and positivity you project while teaching our children, despite the fact that what you are doing is really difficult. We want you to know that we have your backs, and we are here for you too! – From all of us at the Bowman PTO.
Helpful Links
Lexington Town Covid Resources
---
Reminders
December Submissions
Broadside submissions should be sent to Lisa Spitz at [email protected]. The deadline for the December issue is November 20.
Join The PTA!
We have new membership levels this Fall, and we need your support now more than ever! The Bowman PTO is a parent-run volunteer organization, and your support makes important events possible and our community stronger. Even if you don't have time to take part in one of our committees, your membership is equally important and goes towards funding reimbursements and grants for teachers, curriculum enrichment for every grade, community building activities and programs, and more!! Visit our membership page to learn how to join.
Like Us On Facebook
Get the latest news and updates on our Facebook page: facebook.com/BowmanPTA
---