Announcements
Bowman PTO Raises $60,000 to support our school!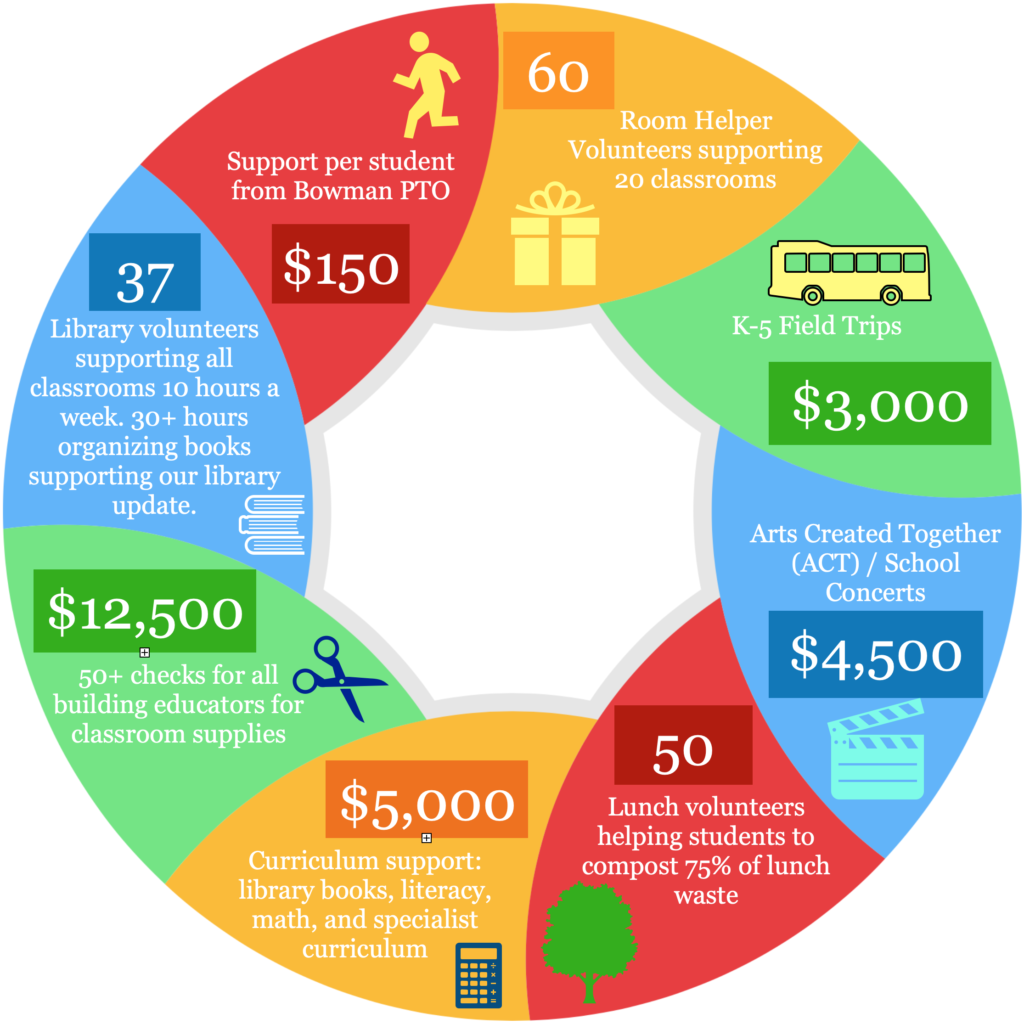 Volunteer
We need volunteers to support Bowman and ensure our planned events happen. See our Open Volunteer Opportunities and express your interest using our Bowman PTO Volunteer Interest Form in Membership Toolkit (login required).
---
Check Out PTO Calendar or View Full List of PTO Events
Upcoming Events
No School - Memorial Day
May 29, 2023

Passport to the World/End of Year Picnic
June 2, 2023 5:30 pm - 7:00 pm


Please join us at Bowman's playground and shade structure for our end of year family picnic. Bring your own picnic and catch up with other families.  Sign up to volunteer here!
5th Grade Orientation- Students Only
June 6, 2023

Bowman Field Day
June 7, 2023

Bowman Field Day (Rain Date)
June 14, 2023

Moving On Ceremony(5th Grade Families Only)
June 16, 2023 9:00 am - 10:30 am


Moving On School Social (5th Grade Families Only)
June 16, 2023 10:30 am - 11:30 am

No School - Juneteenth Observed
June 19, 2023

Last Day of School - Half Day
June 22, 2023