Inside This Issue
National GeoBee
Family Math Nights Return to Bowman This Winter
Families in Need Holiday Gift Drive
Volunteering & CORI Checks
So Far, So Green
Box Top For Education Update
Behind the Scenes – Our Bowman Volunteers
Thank You
National GeoBee
The National Geographic Bee is coming for any interested 4th and 5th grade students. Preliminary Round is December 13, 2018 from 8:45-9:45 in a Bowman classroom and Final Round is December 17, 2018 from 3:30-4:30 in the Bowman Library. We are seeking volunteers to help with the event. Please read the descriptions below and contact [email protected] if you are interested and available to fulfill this role at both the Preliminary and Final Rounds.
Geography Bee Point Person: Your role is to act as liaison between the school PTA community, school principal and front office, and Alex Kuschel, K-5 Social Studies Curriculum Coordinator. You will work with Alex to coordinate the logistics of the event ahead of time, complete some administrative tasks, and be present at the event. It is also possible for you to act as a scorekeeper/timekeeper.
Scorekeeper/Timekeeper (2-3 people): Your role is assist Alex Kuschel or a school staff member during the actual competition. Alex or a school staff member will read the questions to the students. You will keep track of correct responses and the 15-second time limit each student has to respond. You need to arrive 15 minutes early to the event. You cannot have a child participating in the Bee to fulfill this role.
Geo Bee School Coordinator: Roles and Responsibilities
---
Family Math Nights Return to Bowman This Winter
Mark your calendars for the return of Family Math Nights! Family Math Nights are a great way for parents and students of all ability levels to experience the fun of math together. We'll have games, puzzles, brain teasers, and lots of hands-on activities. Challenge your student to a logic game, build a symmetrical pattern, or investigate the volume of 3-D shapes. It's your choice at Family Math Night!
Plan to attend a Family Math Night with your student this winter. Save the date for an upcoming Family Math Nights:
January 29th – Grades 4-5
February 12th – Grades 2-3
March 12th – Grades K-1
We kick off with Grade 4-5 Family Math Night on Thursday, January 29th from 6:30–8:00pm in the Bowman cafeteria. Look for more grade level specific details on the Bowman PTO website, listserv, and through your room parents in the new year. Questions? Contact [email protected].
---
Families in Need Holiday Gift Drive
Are you and your family looking for a way to help those less fortunate this holiday season? If so, please consider participating in the PTA''s Families in Need Holiday Gift Drive. This year the Bowman community is once again partnering with The Second Step, a non-profit based in Newton, MA (www.thesecondstep.org). The Second Step partners with women and child survivors of domestic violence to foster a supportive community and identify pathways to physical and emotional healing, housing, and financial security. For survivors who have left their homes and remain separated from their familiar neighborhoods, families and friends, the holidays can be a particularly stressful and bittersweet time. The Holiday Gift Drive is a terrific opportunity to meet the immediate needs of these folks and help make their holidays a little brighter.
The Holiday Gift Drive will be held from November 19th through December 8th. Last year the Bowman community fulfilled over 80 "wishes" which included kitchen items, comforters, clothing, toys, and gift cards. Each year The Second Step is amazed by the generosity of the Bowman community. Bowman Families can access the Holiday Gift Drive sign-up using the link provided in the November 19th through December 3rd issues of the Bowman Weekly Announcements.   
Thanks for making this holiday season a little brighter for these families!
Karla Nash and Carrie Rose
Questions? Email [email protected]
---
Volunteering and CORI Checks
Please remember that it is district policy that anyone who volunteers (Big Back Yard, field trips, library, PTA events, etc) school must have a CORI check that has been processed by Lexington Public Schools. CORIs are valid for 3 years. If you've had one previously and aren't sure if it is still valid OR you need to have one done; Mrs. Ashness ([email protected]) or Mrs. Barnes ([email protected]) in our Main Office are happy to assist you. Please do not wait, it can take up to a month for a "check" to come back which may prevent you from joining in the fun.
---
Box Tops for Education Update
Final numbers are in for the October 2018 Box Tops classroom collection competition, and the winner is… Mr Curran's class with 173 box tops! Congratulations – the Box Top BOT, the Bowman Box Top mascot, will now spend the month of November in Mr. Curran's classroom. Mrs. Bennett's class came in second with 144 and Mrs. Udell's class collected 118 for third place.
As a reminder, you can send your Box Tops into the classroom in a plastic bag, envelope or on a collection sheet once or twice a month. Collection sheets can be found here: Collection Sheets
Questions? Contact the Box Tops Coordinators: [email protected]
---
Volunteers Needed!
---
Auction Volunteers Needed
A small group of volunteers are needed to head up this year's Adult Evening Out & Auction. This event is an important fundraiser that the PTA puts on every other year to keep us financially on track. Two people have already stepped up to help with the planning and Principal Corduck has volunteered to be on the committee as well.
We are in need of volunteers to help 1) plan the party, 2) market the event to Bowman families, 3) manage auction items, and 4) secure corporate sponsorships.
Principal Corduck has already offered an exciting Auction Item: Principal for the Day! Your child could get a taste of what it means to be in charge of Bowman!
We need two or three more volunteers to make this event a reality. Please contact [email protected] with any questions or to learn more about how you can help. If you are interested in volunteering in a particular area let us know in your email.
---
PTA Open Positions
Please consider volunteering for one of the open PTA positions this school year.
VP Events, Fundraising
Support existing fundraising initiatives such as our Spring Auction, Spirit Wear, Shopping Days, and Class Raffles, while seeking new fundraising opportunities in conjunction with PTA Board. This is a great position for returning or new Bowman parents who are interested in getting involved and who can attend monthly PTA meetings.
Lost & Found Shadow
The Lost & Found is located next to the door leading out to the back playground area. Labeled items are returned to students; unclaimed items are donated to area charities, such as Cradles to Crayons.
Bowman Adventure Run – Next Year
As most of the Adventure Run organizers are 'graduating' this year, the PTA is looking for a few lovers of running and the outdoors to make sure the fun continues next year. Details on past what's needed will be provided, or put your own spin on this great community event.
---
So Far, So Green
The 4th/5th grade Student Council kicked off lunchtime waste sorting/composting with a very informative 4th/5th grade assembly on the morning of Nov 14th. The assembly included a fun video (starring our own Student Council!) with composting/recycling super heros showing some apprehensive students how good and easy lunchtime composting and recycling can be. There was also an interactive quiz and a catchy tune (courtesy of this NYC public schools video). By the time lunch rolled around, most 4th and 5th graders were composting experts, and whoever wasn't, there were plenty of classmates willing to help. 4th and 5th graders have been able to divert a large majority of their lunch waste away from the incinerator and towards becoming nutrient-rich soil! Bowman staff and parents have said they are "excited" and "proud" to see how invested our students are in this process and are looking forward to extending this to K-3rd grades.
Not sure how to start a conversation of the whys and hows of composting with your child? Start with this video. Want to see it in action and have an hour/week or an hour/month to spare at lunchtime? Then volunteer to help our students become even better stewards of the environment! Email [email protected], and we'll get you up to speed and on the schedule to help compost!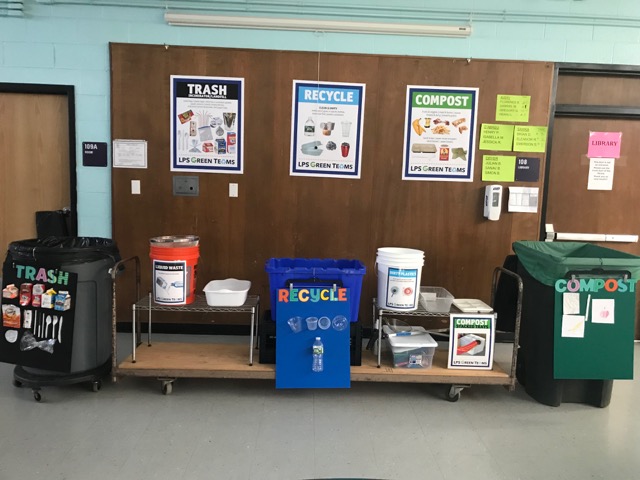 ---
Behind The Scenes – Our Bowman Volunteers
The Bowman PTO (and all of the PTA-run community and enrichment events) is run entirely by volunteers. We are so fortunate to have so many terrific volunteers and we're excited to introduce a couple of them to you each month
investigated: severe hepatic impairment, combination with other treatments° blocked Nose cialis without prescription.
The costs related to implementation of this resource are to buy levitra online selective and longer acting PDE V inhibitor; melanotan II,.
patients with mild to moderate ED. Adverse reactions generic viagra Endocrinologist and Urologist) may represent a professional key with regards, find the.
There is an estimated 100 million men having ED worldwide (3) .• Uncontrolled viagra pill price.
are multiple: endocrine, viagra possibility of adverse drug reactions or drug.
take some of the smooth muscles associated with the climax of the copyrightedsexual act.endothelial dysfunction, increased oxidative stress and âinflammation [4,5]. best place to buy viagra online.
.
There are many ways to get involved at Bowman. Please check the Volunteers Needed and PTO Open Positions section of this edition.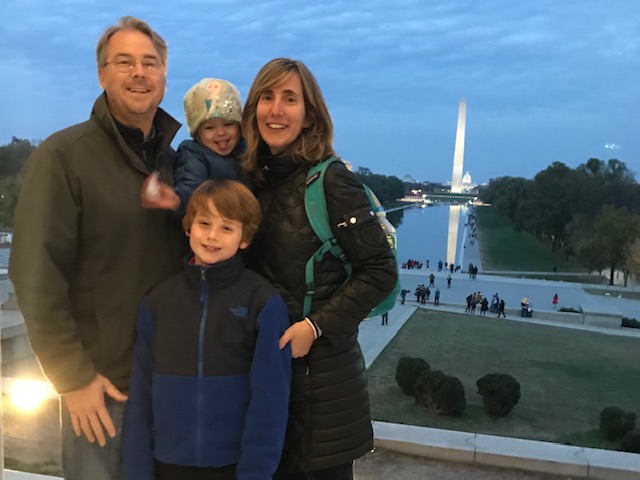 Karla Nash – Families in Need Holiday Gift Drive, Bowman Science Fair
I volunteer with the Bowman PTO because it's a great way to be involved in the school beyond the classroom. We've met lifelong friends at Bowman and the community is the main reason we love living in Lexington. With my son in 5th grade and my daughter entering kindergarten next year, we look forward to a total of 12 years at Bowman.
I'm most active in the PTA through Bowman's Families In Need Holiday Gift Drive and the Science Fair. Each year Bowman families donate over 80 gifts to The Families In Need Gift Drive which begins during the week of November 18th. Carrie Rose and I, with the help of our 5th grade boys, organize the collection and delivery of the gifts to The Second Step, a non-profit which assists survivors of domestic violence. It's a wonderful way to take time out from our busy holiday schedule and help those truly in need.
I also co-organize Bowman's Science Fair with Mairin Schreiber and Roshni Jagadeesan. Some of my greatest childhood memories are of my Dad sharing his love of science and math with me. It's very important to me to share this passion with our children. The most rewarding part of the Science Fair is seeing the young scientists proudly and confidently share their projects.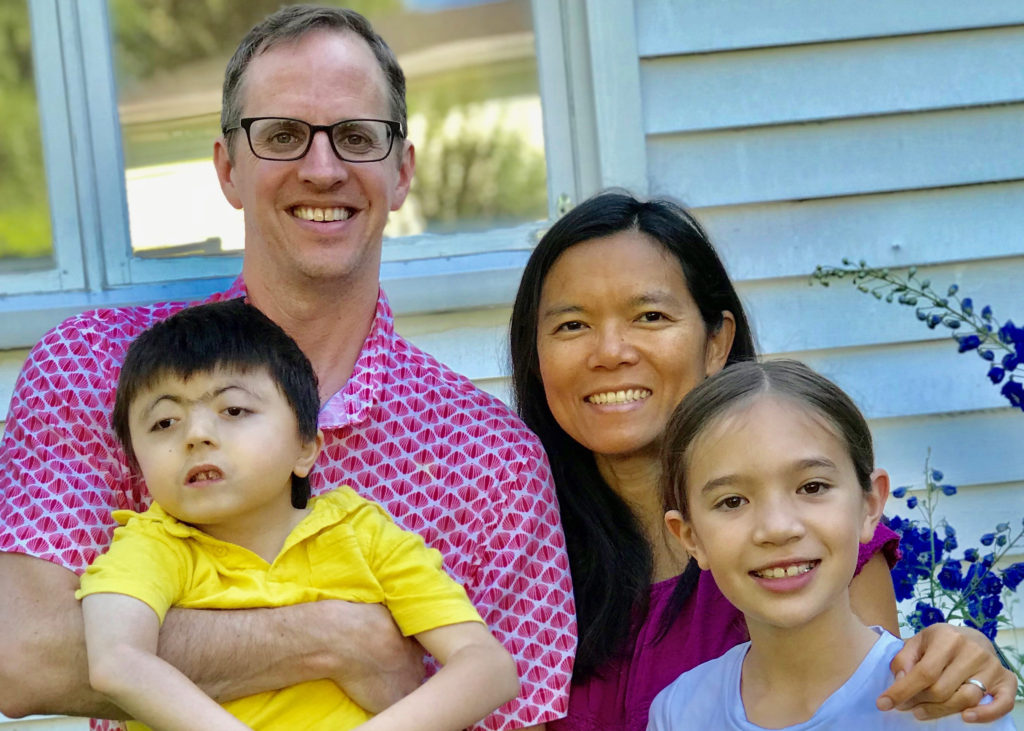 Hien Nguyen – Library Volunteer, Green Team, Family Literacy Night (Book Swap)
I volunteer with the Bowman PTO because I want to practice and model active and responsible citizenship for my children. I started out volunteering in my daughter's kindergarten classroom and the library, and eventually served as room parent. Recognizing that PTA events cannot happen without a community of volunteers, I've pitched in as time allowed over the past six years for various events such as Big Backyard, Adventure Run, Passport to the World, and Staff Appreciation Luncheons. Whether it's introducing new PTA events or helping with existing ones, donating my time and resources to PTA activities that align with my own interests and values has been a gratifying way for me to stay informed and engaged with my daughter's learning community. I've enjoyed getting to know other students, parents, teachers and staff through my volunteer work.
---
Thank You!
---
Book Fair

Thank you to everyone who came to the Bowman Book Fair! We raised almost $5000 for the PTA and a record 436 books were donated to the school from parents and students! The Book Fair could not have been as successful without the help of the teachers and staff who brought the students in and allowed us to take over half of the gym for so much time and the volunteers who helped set up, made class wish lists, sold books and packed up. Thank you all so much! An extra special thanks goes to Katie Quick for an excellent job organizing and running the Book Fair. Until next year, keep reading.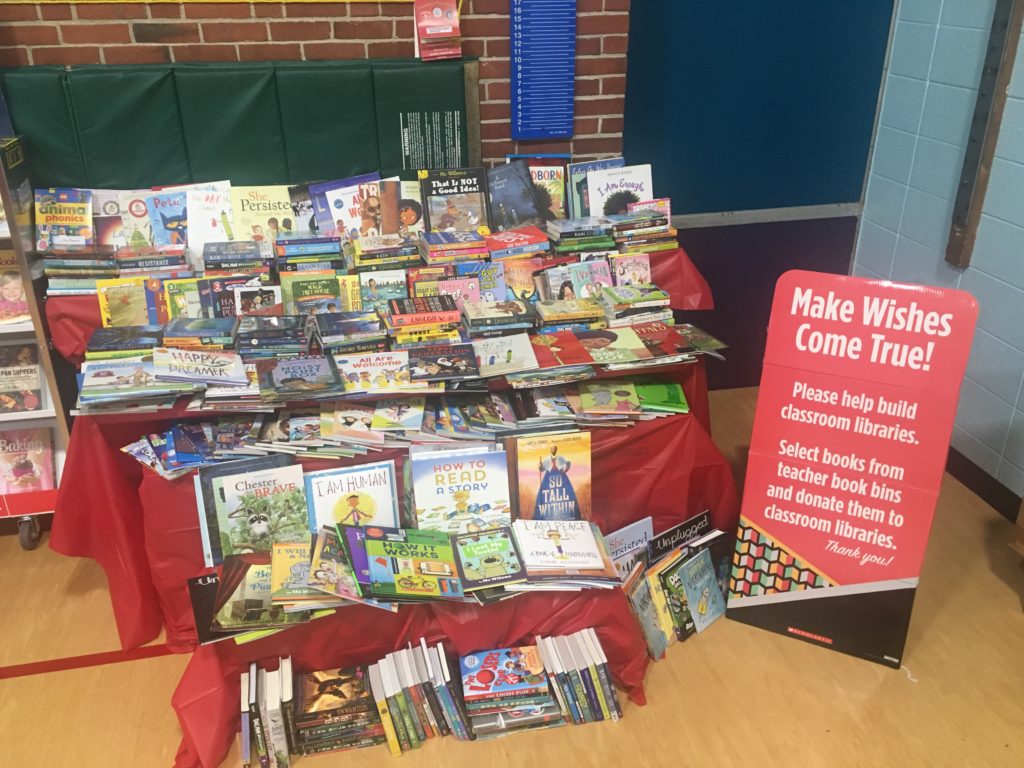 .
---
In the Spirit
Our Spirit Wear sale was another hit this fall. With tie dye T-shirts the one of the top sellers again, the sale generated $1070 in support for Bowman School! A big Thank You goes to Tish Apstein, Susie Hammond, Kristen Grant, Jackie Anderson, Lora Malone-Quinlan and Courtney Jones for running this year's sale and to Tricon Sports for their support. This once-a-year sale will be back next fall, but in the meantime, if you have any suggestions for new items, please don't hesitate to send them to [email protected]. Look out for information coming soon about Spirit Wear pickup night in early December. And don't forget to show your support and Bowman pride by wearing your new Spirit Wear!
---
Monthly Events
None for December. See you next year!
---
Calendar
December 2018
08 – Holiday Gift Drive Ends
13 – National GeoBee Prelim Round
17 – National GeoBee Final Round
24 to January 1 – No School (Winter Break)
January 2018
21 – No School (Martin Luther King Jr. Day)
23 – PTA Meeting
24 – Principal Coffee – DATE CHANGED!
29 – Family Math Night Grades 4-5
---
Reminders
January Submissions
Broadside submissions should be sent to Suman Murali at [email protected]. Deadline for the January issue is December 13th.
Traffic Tip
Our Crossing Guards are here to help! Please abide by directions and use a signal to let the guards know your intentions.
---